Our experienced team of engineers have built various custom vehicles over the years. Here is one we are doing at the moment.
We are currently restoring our very own ERF EC11 Cellect ADR spec tractor unit. It will have undergone a complete nut and bolt restoration. We can provide this type of work on an hourly rate basis to any HGV or LCV.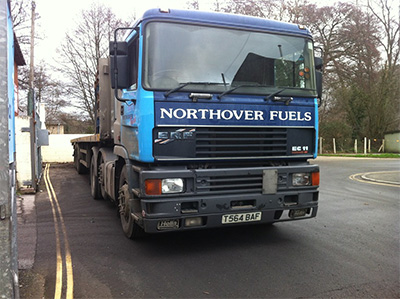 Our very own ERF EC11 Cellect is having a long overdue nut and bolt refurbishment after many years of hard work, hauling Coal and oil between our depots. We hope to put this lorry back in to service as one of the very few ADR spec ERF tractor units with a safe loading pass.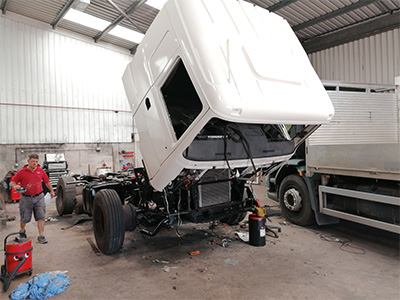 The build so far:
We have stripped our ERF down to its bare chassis itemising the parts, keeping as many of the original parts as possible.
All of the parts and the chassis have been shot blasted, rust proofed and painted in its new colour scheme (anthracite grey, white and satin black)
Now comes the long process of putting the ERF back together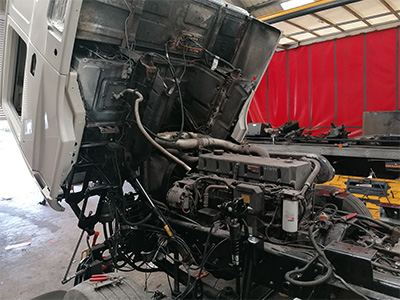 Starting with the original Cummins M11 engine and Eaton Split gearbox
Next the cab was lowered back on to its new cab mounts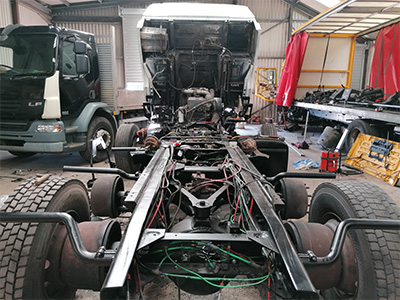 Next came the wiring and airlines, replacing various valves and switches along the way
All new shock absorbers and air bags were next install for the ERF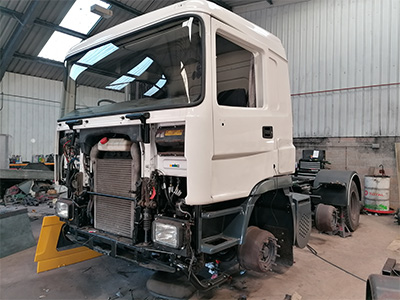 A new windscreen was installed next, the windscreen fitter hadn't work on such an old truck in quite some time
Now the front grill is back on the ERF is starting to look like a lorry again
We are currently modifying parts of the lorry to meet the updated requirements for its safe loading pass which we will certify the vehicle with at the end of its build